Our 5 senses are as unique as everyone's finger tips. Therefore, when it comes to feel content and even enthusiastic by a specific food or drink someone else might not share the same degree of satisfaction.
In Perdikaris Artisan food Trading Co we follow a simple pattern when we choose which products to bring under our Trading house. This is no other than a combination of how we perceive and rate our fulfilment with each product we choose to market. We are not based on statistics, mass production, market placement analysis and whatever else can divert us from our goal which is to first feel proud of what we offer you and secondly to be able to get positive feedback from our clients.
We currently trade one unique Fruit and herb liqueur, "Prunia Plum & Herb liqueur" and our love for natural / unprocessed sea salt has led us to the crown of all salts which is no other than "fleur de sel" (Salt flower). We also produce a Salt blend which we call "Summer Salt No1" which is a combination of sea salt & herbs and our latest, "Black Lava salt" with activated carbon as a tribute to the most famous Greek volcano which is no other than Santorini (Thira) one of the best known islands in the world.
Almyra Salt - Fleur de sel
Handpicked premium salt flower ( fleur de sel) from carefully selected salt pans from Messologi on the west coast of Greece. Unprocessed and natural as it comes from the pans and following inspection we pack it in three different jars one of which a handmade ceramic pot to remind us how valued this gem of salts is.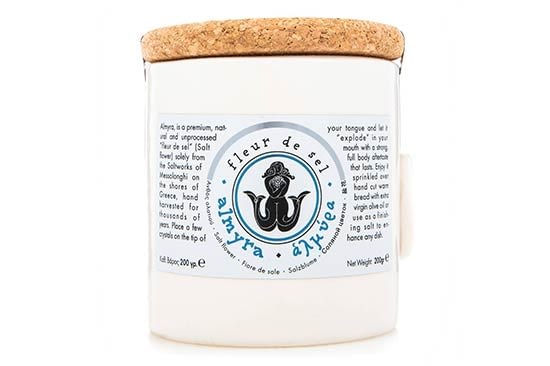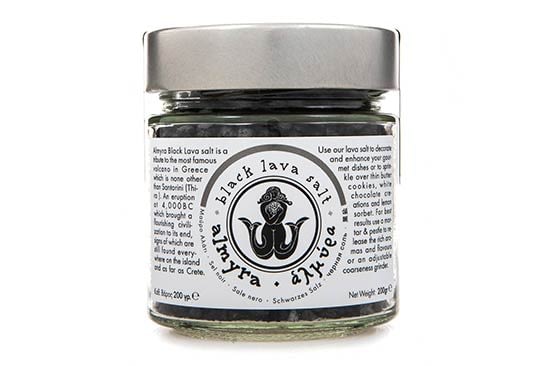 In the middle of the Aegean sea lays one of the greatest volcano of ancient times which is no other than the island of Santorini also known as Thira. The black lava residue is witnessed in many parts of the island and this is what inspired us to create our Black Lava salt which is a blend of pure sea salt crystals and food grade activated carbon which gives its black appearance.
Our inspiration comes from our own memories and love with Greek summer al fresco dinning where the smell of herbs and spices mix with the smell of the Mediterranean sea creating a true sense of happiness and fulfillment, the right time for a perfect dining experience with friends or family.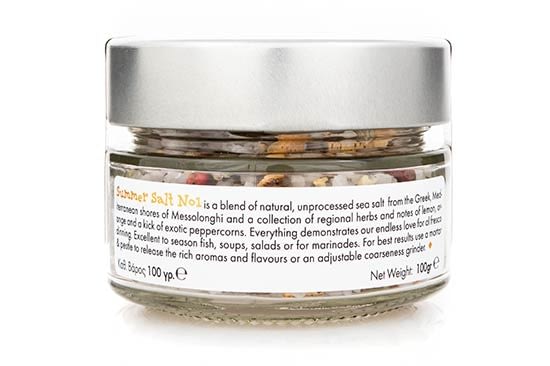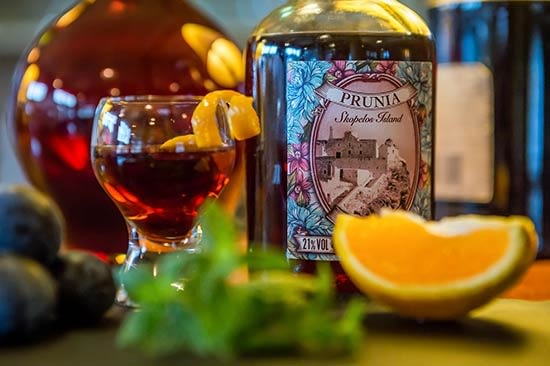 Distilled and infused only with the finest plums, local prune extract and a mix of Mediterranean and Oriental herbs.
Best served from -5c to 0c and best enjoyed after a meal, giving life to fruity cocktails.