Almyra Salt - Fleur de sel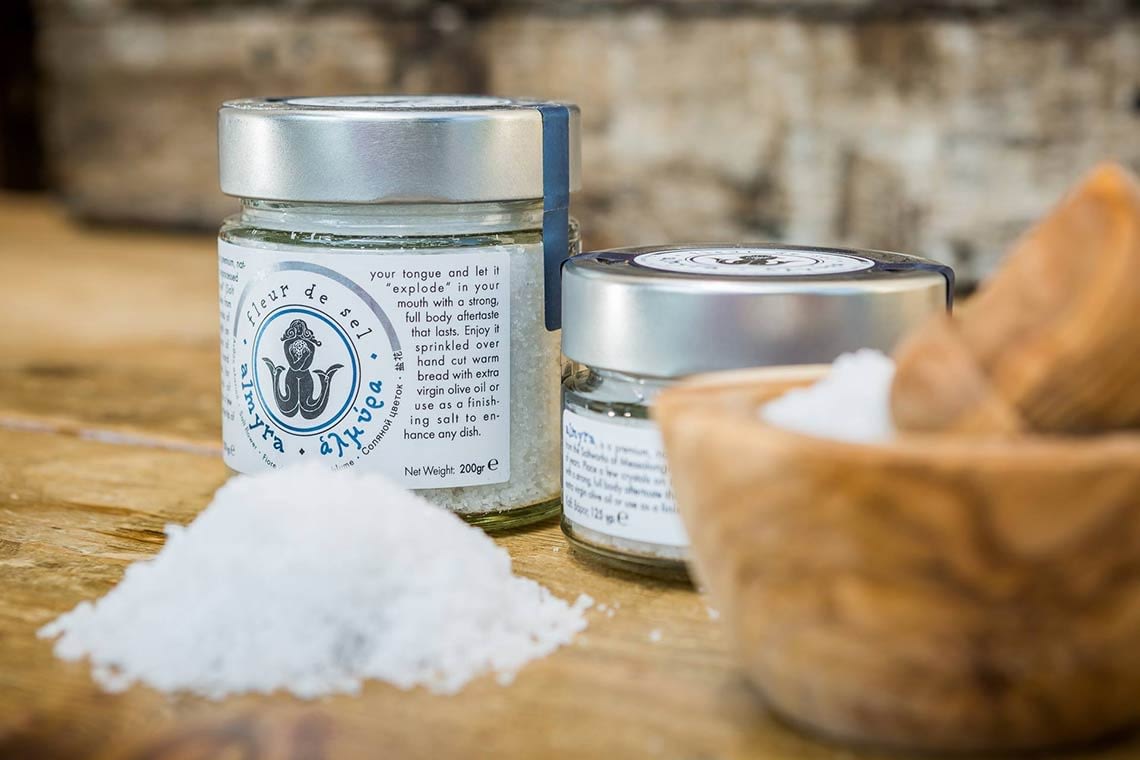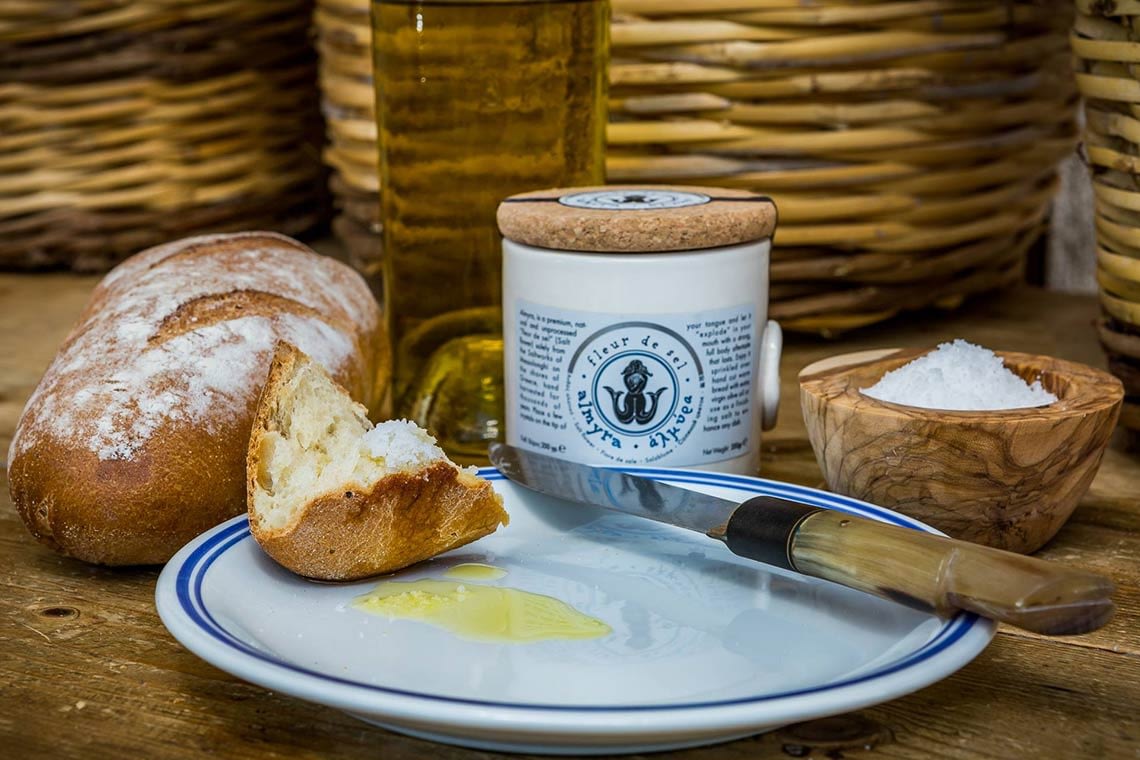 Handpicked premium salt flower ( fleur de sel) from carefully selected salt pans from Messologi on the west coast of Greece. Unprocessed and natural as it comes from the pans and following inspection we pack it in three different jars one of which a handmade ceramic pot to remind us how valued this gem of salts is.
Almyra fleur de sel can be found in glass jars of 125gr & 200gr and in a ceramic jar of 200gr.
Almyra Salt - Fleur de sel Label