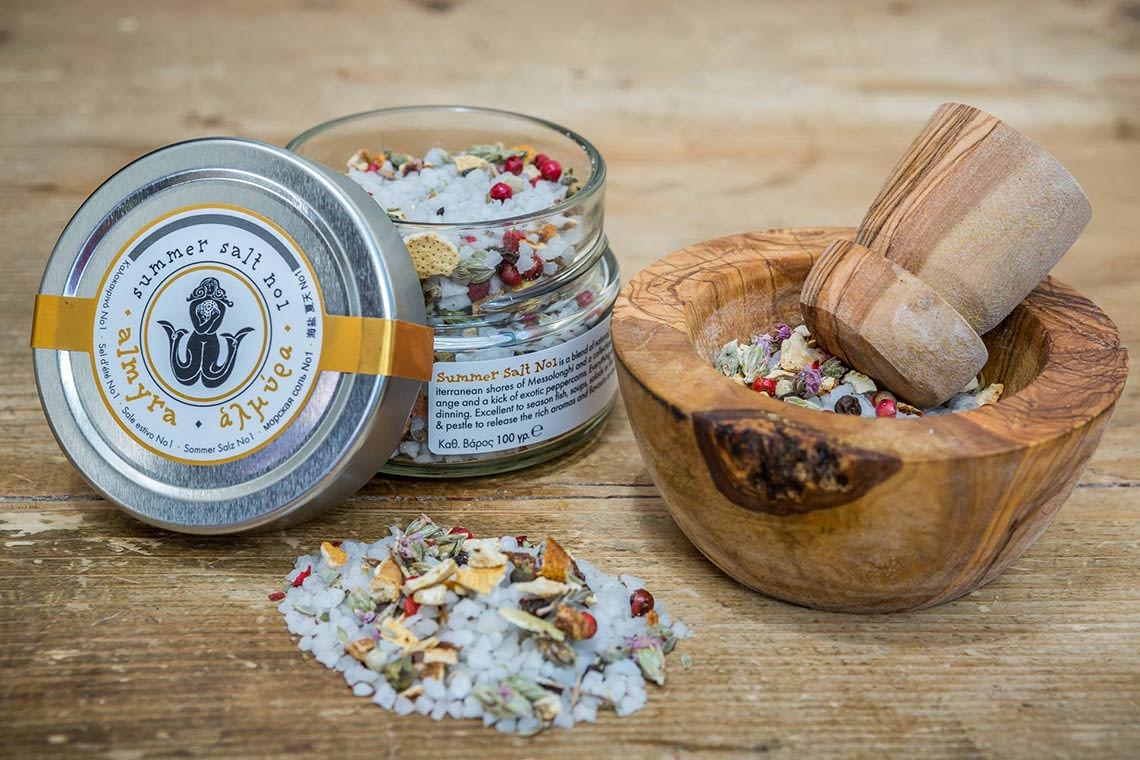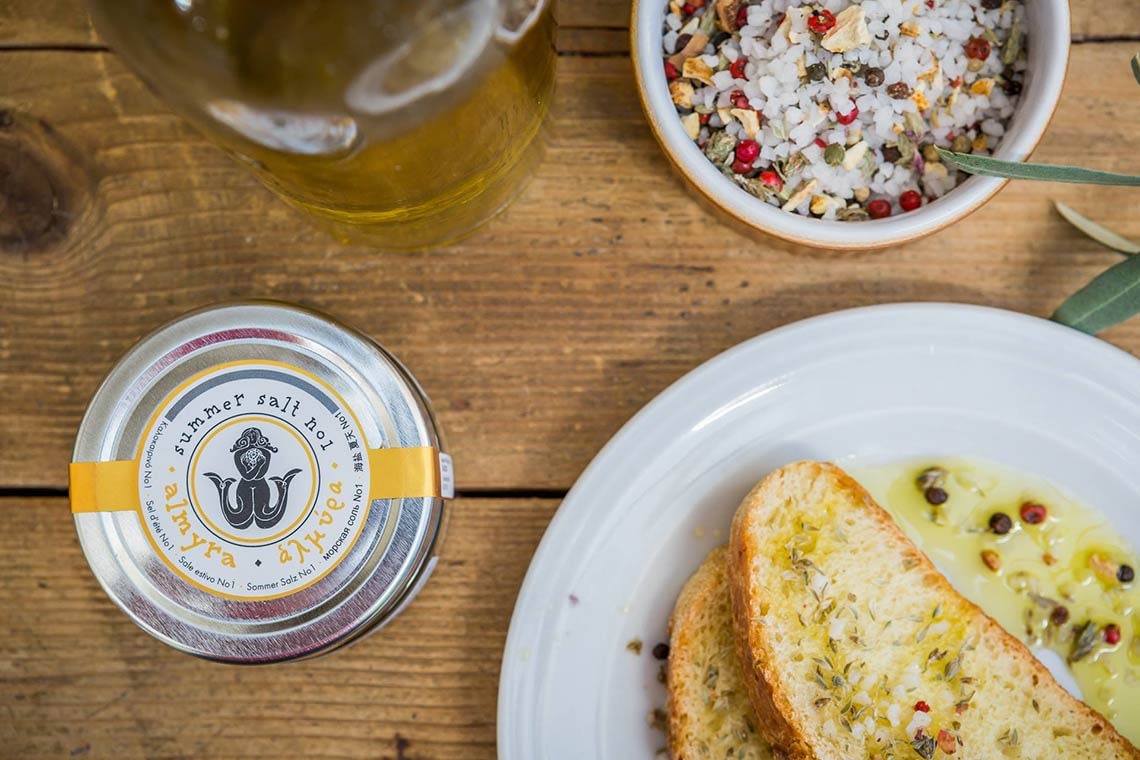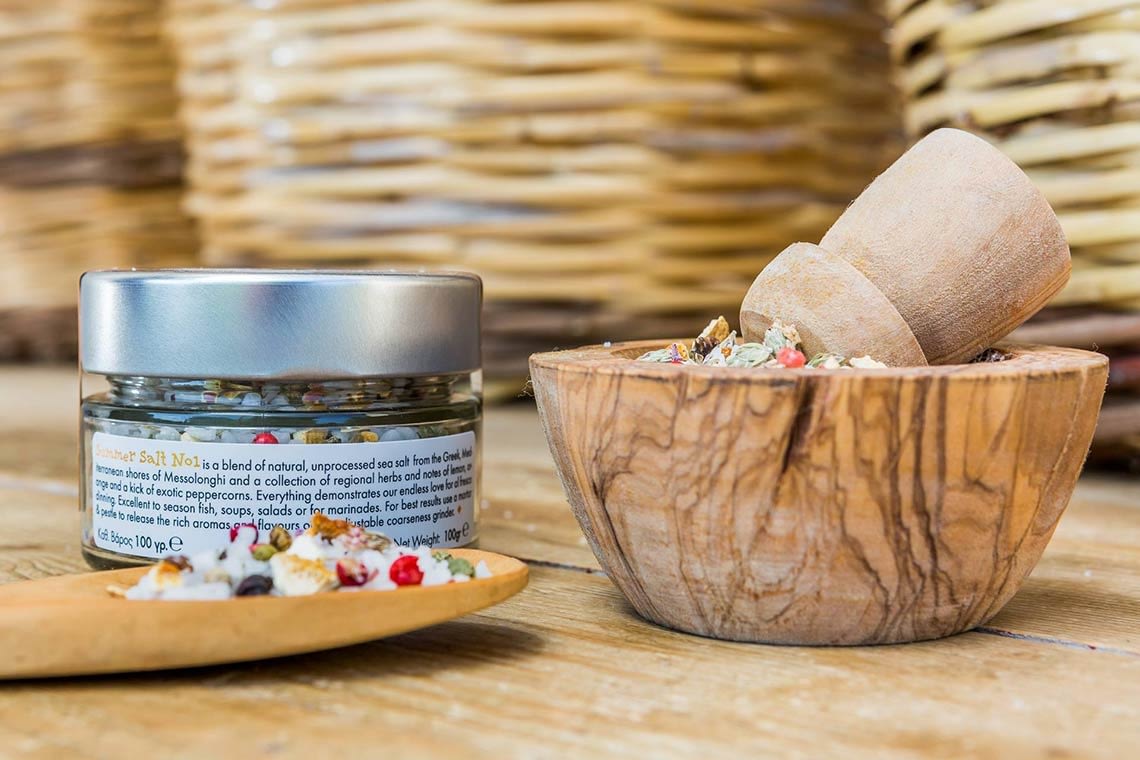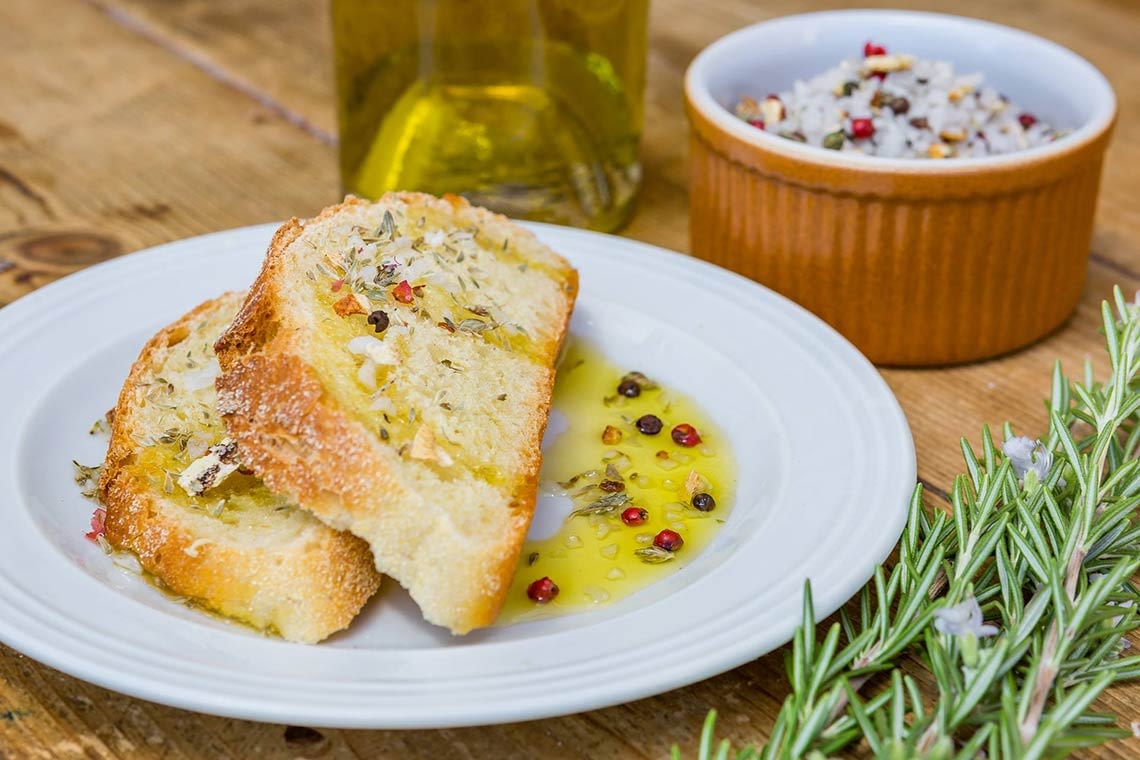 Our inspiration comes from our own memories and love with Greek summer al fresco dinning where the smell of herbs and spices mix with the smell of the Mediterranean sea creating a true sense of happiness and fulfillment, the right time for a perfect dining experience with friends or family.

We have mixed fine sea salt with whole peppercorns, oregano and thyme blossoms with lemon and orange peel to season meat, fish, salads and soups or for marinades.
Use a grinder or mortar and pestle for a coarser outcome.

Check out our custom made mortar & pestle, hand turned from Greek olive wood.
Almyra Summer salt No1 can be found in glass jars of 100gr.